5+5
Once in a while, I get into that pensive mood and I sigh and take a deep breath and relax and start reading.
The medium on what or in which does not really matter, yesterday it was a magazine that I had picked up in a diner, today it was an email.
The title 5+5 came to me, as a friend gave advice in that email about 5 things that he recommended.
So I had the idea to match his 5 with 5 statements of wisdom that I had picked up in the last month. So here we go: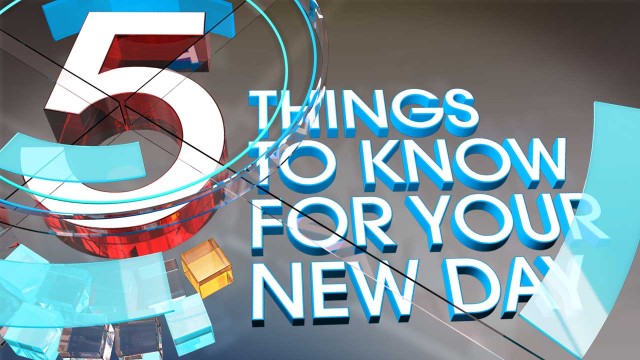 The first 5 are from my friend Marcus  Mavakala, CEO of the greenhill group in Beverly Hills.
—————-
As we roll into this weekend ,I wanted to share with you a quick 5 tips that can help you get started online or help BUILD your online business.
You know the HARDEST part of getting started online or continuing your success online starts with TAKING ACTION.
We find that our daily lives can EASILY interfere with our progress along with the distractions.
So I've created a list of things you should do that really can help you avoid distractions.
This list is NOT in any order, just a quick list to help you take action.
1. Try to check emails at 2 or 3 EXACT times a day and no other time. (This includes smartphones)
2. FOCUS on just ONE item at a time. It's very common to get sidetracked because we spread ourselves thin.
3. SET TIME for your projects. Put yourself on a schedule in which you dedicate that EXACT time for whatever project you're working on.
4. TAKE ACTION. You'll NEVER get anywhere if all you do is buy products or continue reading and learning. What you need to do sometimes is just DIVE right in. That means you may make mistakes, but that's the BEST way to learn.
5. GET RID OF NEGATIVITY. Sometimes the reason for our failure revolves around the energy or people around us. If you find someone/something is slowing you down, then get away from it.
Have a FANTASTIC weekend!
——————-
The second 5 I gathered and picked along the way in the last month. You know how life is, you hear different things in different places.
1. CLEAN OUT your closet, your drawers, your kitchen, your schedule, your friends and stay with the 70% RULE. Everything only 70% full, 30% FREE. Declutter!
2. PATIENCE is a virtue. And GREAT results come often with a lot of struggle. What are you struggling with that you believe will TURN into something GREAT?
3. We still underestimate the POWER OF UNITY and coming together. One puts a thousand to flight, two ten thousand. And three? A hundred thousand? When do you invite some people to have a group meeting?
4. DECLARE and BELIEVE . Check yourself. What are you declaring over your life and what are you believing for? What are you speaking forth to yourself and others?
5. GOODNESS of GOD. How far have you drifted from the GOODNESS of GOD? How far have you gone away from it? Or have you been coming closer and closer? REMEMBER it is a DAILY CHOICE.
With this I send you a strengthening and encouraging thought.
May the blessing of the Lord be upon you!
Wolfgang
Posted on: August 17, 2013, by :
admin